These 8 Easy Décor Refreshes Will Prep Your Space for Winter—Without Costing a Fortune
By Megan Mowery
You don't need to totally overhaul your space to make things feel fresh. Instead breathe new life into your space with these equally impactful yet much more wallet-friendly decor items from The Home Depot.
This content is funded by The Home Depot and produced by our eCommerce content team on their behalf.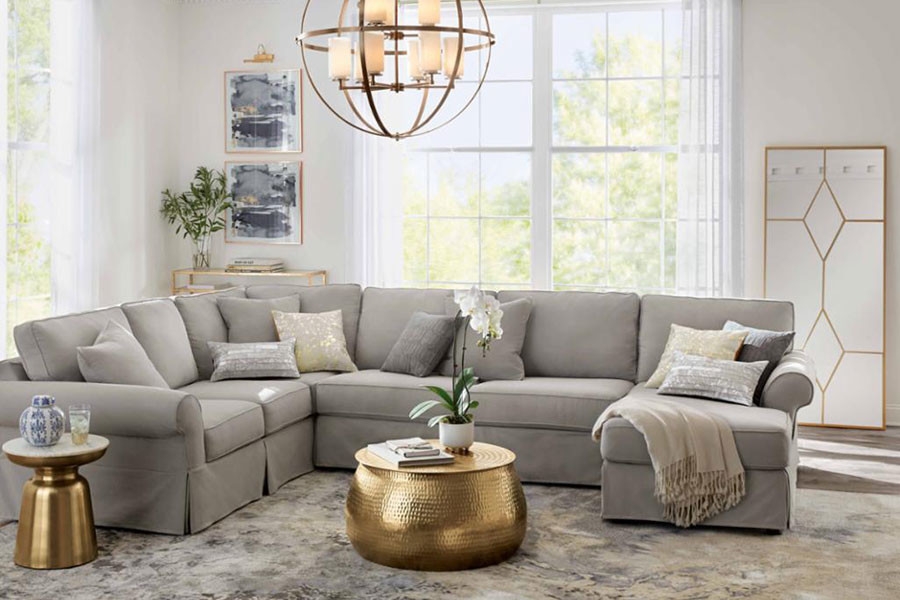 Price and product availability subject to change.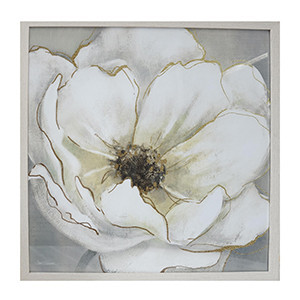 1
Home Decorators Collection Framed Wall Art
Even when the weather outside is dark and dreary, you can feel bright and sunny indoors thanks to this pretty flower print. Its large size makes it a great wall centerpiece but its neutral colors keep it from competing with the rest of your decor. And since it comes already framed with D-rings on the back, it's ready to hang from the moment you pull it out of the box.
To buy: $79; homedepot.com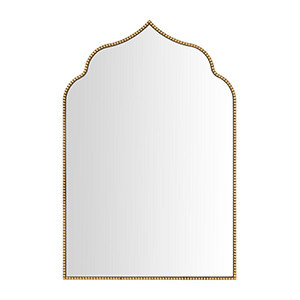 2
Home Decorators Collection Ornate Classic Accent Mirror
Editor tip: To make any space feel larger hang a mirror on the wall—bonus points if the mirror is as gorgeous as this one. With a stunning boho shape, antique gold color, and textured frame, it's a standout piece no matter where you hang it. Plus, its large size will reflect plenty of natural light when placed opposite a window, brightening up your space even more during the dark winter months.
To buy: $149; homedepot.com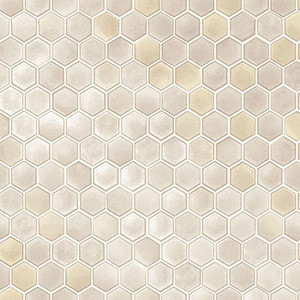 3
Tempaper Hexagon Tiles Vinyl Peelable Roll
Wallpaper is no longer the permanent, easily-outdated decor item it used to be. Today's version is removable, easier to hang, and can be switched up without damaging your walls. We like this wallpaper to give your kitchen or bathroom that stylish tile look, without any of the difficult tile work.
To buy: $98/roll; homedepot.com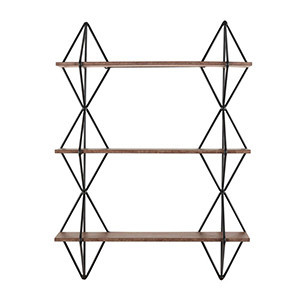 4
Home Decorators Collection Wall-Mount Bookshelf
If you don't have a ton of floorspace to work with for decorating, opt for your wall space. This bookshelf mounts directly to your wall, providing three shelves to display decorative accents, picture frames, and other important tokens. It's also a great addition to any home office thanks to its blend of functionality and style.
To buy: $144; homedepot.com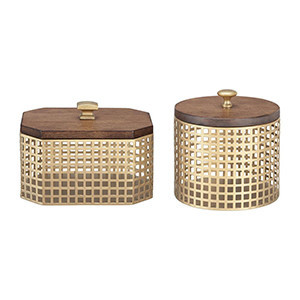 5
Home Decorators Collection Decorative Baskets
Sometimes perking up your decor is as simple as adding a few well-placed accents in new and unexpected places. This set of two striking, gold metal boxes can be arranged alone or used as decorative storage—think: housing cotton balls in the bathroom or candies in the kitchen. While they provide a cohesive look together, they're just as impactful when placed apart.
To buy: $69; homedepot.com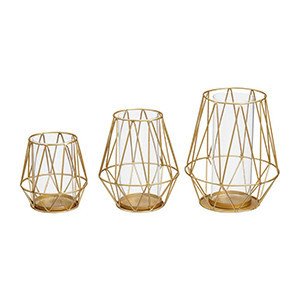 6
StyleWell Hurricane Candle Holders
Candles are a dual-purpose piece: Their jars are chic enough to be used as decor and their light adds subtle ambiance, setting a relaxing mood in any room. These candle holders take those factors a step further. Their gold geometric design invites intrigue into your space and they come with three holders of various sizes making them a wallet-friendly choice, too.
To buy: $69; homedepot.com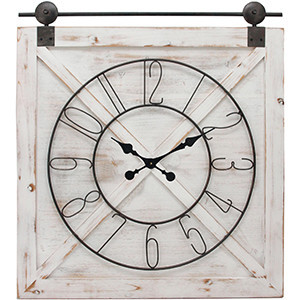 7
FirsTime & Co. Farmstead Barn Door Clock
Complete your farmhouse design with the help of this barn door-inspired wall clock. It looks rustic with its weathered white paint color, but still modern and timeless with its raised iron numbers. Place it above your mantle or in the entryway to earn the envy of every guest who passes through.
To buy: $80; homedepot.com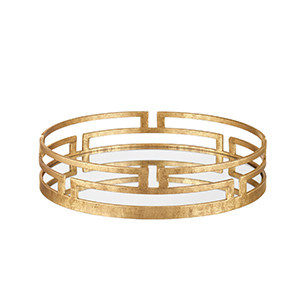 8
Home Decorators Collection Decorative Mirror Tray
The easiest way to perk up any coffee table or buffet is to add a decorative tray filled with trinkets. This mirrored and gold-flaked version provides enough space to corral candles, flowers, and other stylish items. It can even be used to display decanters in your kitchen, doubling as a mini bar cart if you don't have the space for a full-sized one.
To buy: $59; homedepot.com