By Megan Mowery
We spoke to Dr. Hillary Brenner, a podiatrist with offices in New York CIty and New Jersey in the Bellworks building, about the best and most comfortable Easy Spirit shoes to wear on your daily walks and beyond. Read her thoughts below and don't forget to use code: WALKEASY for 20 percent off sitewide at Easy Spirit.
This content is funded by Easy Spirit and produced by our eCommerce content team on their behalf.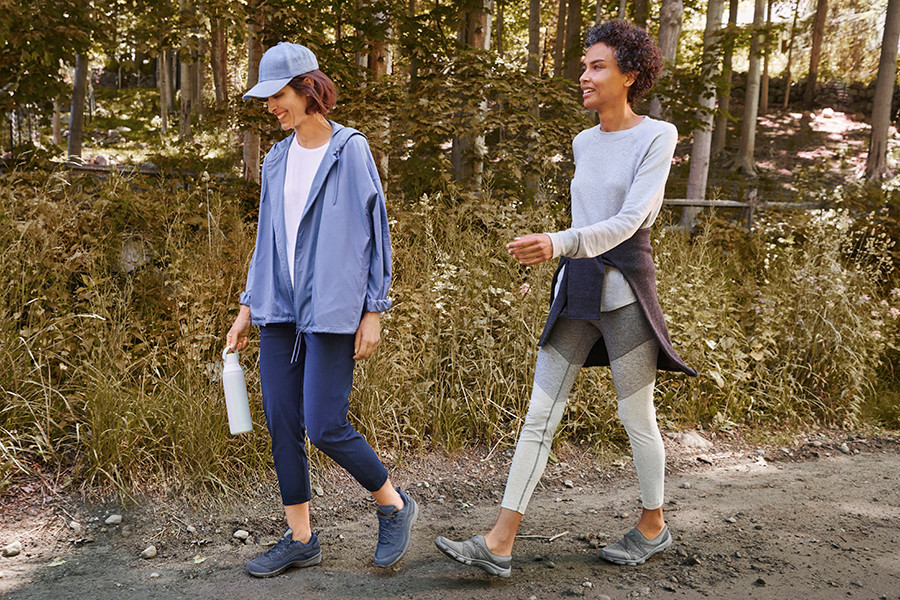 Prices and product availability are subject to change.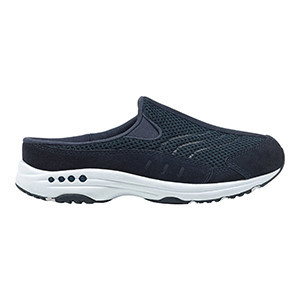 According to Dr. Brenner, the Traveltime Clog is a solid choice for those with foot problems—including haglund's deformity, pump bump, and exostosis—because of its open back style and lace-free design that won't irritate any protrusions. If you don't suffer from any of the aforementioned ailments, Dr. Brenner still thinks you should add these to your wardrobe. The shoes have excellent arch support, a wide heel, and a soft, breathable material that doesn't cause friction on the feet or promote fungal infections—making them great walking shoes. They're the brand's number one bestseller and customers often say once they try this shoe, it's hard to wear anything else. Shop them in four widths and a variety of colors.
To buy: $69; kohls.com.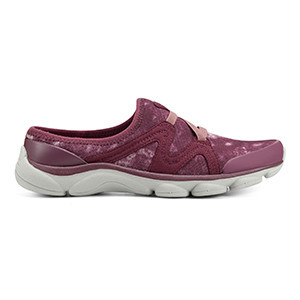 Similar to the Traveltime clogs, Dr. Brenner likes that the Riptide clogs feature an open back design that won't rub against any bony prominences, E360 comfort technology—which includes gel and memory foam cushioning—for a comfy fit, breathable materials, and a lace-free front with a stretchy upper. Available in over 10 colors, this shoe's lightweight, slim silhouette, and stretchy design is ideal for running errands or going for a walk with friends.
To buy: $60 with code WALKEASY (was $75); easyspirit.com.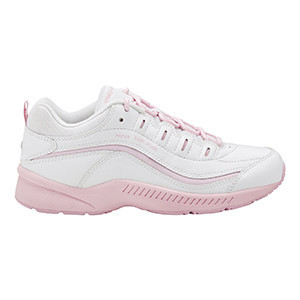 3
Move for Pink Romy Classic Walking Sneakers
Dr. Brenner especially loves that the best-selling Romy sneakers have excellent support, a stable wide-base at the heel, a shock-absorbing midsole, and deep treads. We especially love that 15 percent of proceeds from this limited-edition style benefit breast cancer research in partnership with Fashion Footwear Charitable Foundation until October 31. If you plan on purchasing these sneakers, we'd suggest doing so quickly: the pink style has sold out every year for the last three years.
To buy: $55 with code WALKEASY (was $69); easyspirit.com.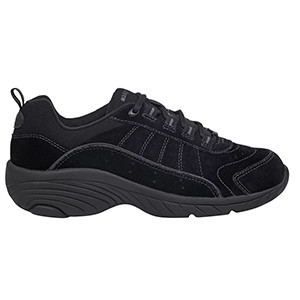 Dr. Brenner is a fan of these sneakers—which is no surprise as they've been a bestseller for 14 years—because they have a wide toe box, a supportive arch, and a thick heel. The ankle area is slightly raised, allowing for more support, and the back of the shoes feature plenty of cushion—all components Dr. Brenner looks for. She especially recommends the shoes for people with plantar fasciitis (because of the excellent arch support) or neuromas (because of the cushioned heel and wide toe box).
To buy: $79; kohls.com.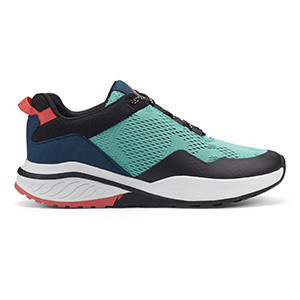 When it comes to comfortable walking shoes, Dr. Brenner says it's important to look out for mesh materials and sturdy treads. Mesh material helps your feet breathe and lessen the chance of developing fungal infections, the contoured footbed provides support, and rubber treads with flex grooves make wet pavement and slick areas easier to navigate. As an added bonus, the lightweight shoe has Easy Spirit³ Triple the Comfort technology, which provides advance cushioning to soften each step.
To buy: $71 with code WALKEASY (was $89); easyspirit.com.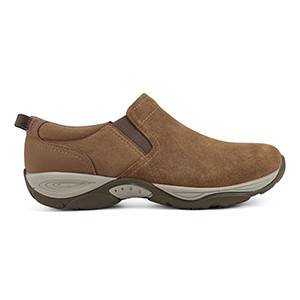 Want to be the teacher's pet? Then buy the Enira Walking Shoe, Dr. Brenner's top pick. They feature her favorite toe box of the bunch, that's wide enough to give toes plenty of space to move. Plus, their soft suede design doesn't contain any materials that could potentially irritate the foot. Throw in the shoe's excellent arch and heel support and sturdy treads, and you have the perfect, podiatrist-approved walking shoes.
To buy: $71 with code WALKEASY (was $89); easyspirit.com.